Title: Slide
Author: Jill Hathaway
Publisher: Balzer + Bray (HarperCollins)
Release Date: March 27th, 2012
Page Count: 256 Pages
Source: Publisher
Book Twin: Wake by Lisa McMann
Add it on Goodreads
Vee Bell is certain of one irrefutable truth—her sister's friend Sophie didn't kill herself. She was murdered.

Vee knows this because she was there. Everyone believes Vee is narcoleptic, but she doesn't actually fall asleep during these episodes: When she passes out, she slides into somebody else's mind and experiences the world through that person's eyes. She's slid into her sister as she cheated on a math test, into a teacher sneaking a drink before class. She learned the worst about a supposed "friend" when she slid into her during a school dance. But nothing could have prepared Vee for what happens one October night when she slides into the mind of someone holding a bloody knife, standing over Sophie's slashed body.

Vee desperately wishes she could share her secret, but who would believe her? It sounds so crazy that she can't bring herself to tell her best friend, Rollins, let alone the police. Even if she could confide in Rollins, he has been acting off lately, more distant, especially now that she's been spending more time with Zane.

Enmeshed in a terrifying web of secrets, lies, and danger and with no one to turn to, Vee must find a way to unmask the killer before he or she strikes again.
"One of my most anticipated reads of 2012 ended up being a surprisingly stale, two dimensional read that lacked depth and that "grab" me moment!"
Lame. That's really the word that struck me after I read (or skimmed, really,) the final page of Jill Hathaway's debut novel
Slide
. I mean, seriously, this book looks amazing on the outside, doesn't it? It has mystery and action and romance and a love triangle and a murderer AND a paranormal twist that is fresh and totally different. Really, it was one of my top five books of 2012. And now, my initial final page thoughts?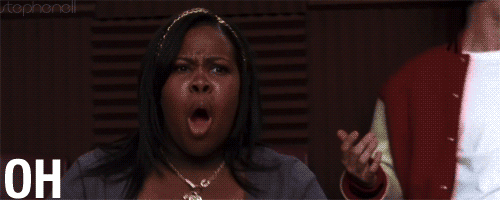 Perhaps it's the writing style. It's...well...lame. That's really the only way to describe it. Mediocre. It's not bad, it's just day-old bread. Stale, but not quite growing fungus yet. You can still eat it, but wouldn't you rather eat fresher bread? Why waste your precious time chewing on Slide when you could indulge in a darker, well-written mystery that leaves you gasping instead of sitting there bored?

Word usage slows the whole plot down. Sporadic uses of big words disrupts the overall flow of the story. Simple sentences, things that are as little as a color or how the character is walking, are put under a microscope, and Hathaway doesn't pay attention to right things. And when she does, she uses these huge words that just...don't work.

The climax is...bearable. I was mildly interested, because finally something interesting was happening. A certain event at the end was perfectly written, and the best moment of the whole book. There was this suddenly new author that emerged and totally wowed me. It was perfectly written for just a few pages. The climax is the only reason that I will be picking up book 2 in this (soon to be) series.

But then we got over that small stretch of bearable plot and we went back to the lukewarm pacing and characters.
Oh, and the ending?
Everyone ended up in their own perfect world. Oh, we have a perfect life now with our perfect little family that was once lost but with this 200 or something pages of dull storytelling and lukewarm plot and character development, we've become super-happy-uber-awesome unicorn-riding, rainbows-and-puppies family with a close bond. We love life now!
Goodbye.
Overall, Slide was a major disapointment. I found myself quite depressed when I found out that, alas, one of my most anticipated reads of 2012 was one of my least favorite books of 2012. Stale, two-dimensional characters in a stagnant, lukewarm plot told in a monotone, opaque voice make for a lacking novel. But I will be reading more from Jill!